About Us
ABOUT SHOUT! FACTORY TV

Shout! Factory TV is a digital entertainment streaming service that brings timeless and contemporary cult favorites to pop culture fans. Shout! Factory TV offers an unrivaled blend of original programming and TV shows and movies curated from major studios, independent producers and its own distinctive entertainment library. The Shout! Factory TV family of channels also includes Mystery Science Theater 3000, The Carol Burnett Show, Johnny Carson TV and TokuSHOUTsu, with more to come soon.


Shout! Factory TV provides an immersive, high-quality viewing experience across a wide variety of platforms: online at ShoutFactoryTV.com, on smartphone devices, tablets and connected TV, and via apps on the Roku player, Android, Apple TV, and Amazon Fire TV. Shout! Factory TV is also available as a branded channel on Amazon Prime Channels, Crackle, IMDbTV, LocalNow, Plex, Pluto TV, Redbox, The Roku Channel, Roku Premium Subscriptions, Samsung TV Plus, Sling TV, STIRR, TCL, Theta TV, Tubi, and Twitch, Vizio and Xumo, with more to come.

Shout! Factory TV is available on a variety of platforms, live and on-demand, and ad-supported free or subscription with no ads.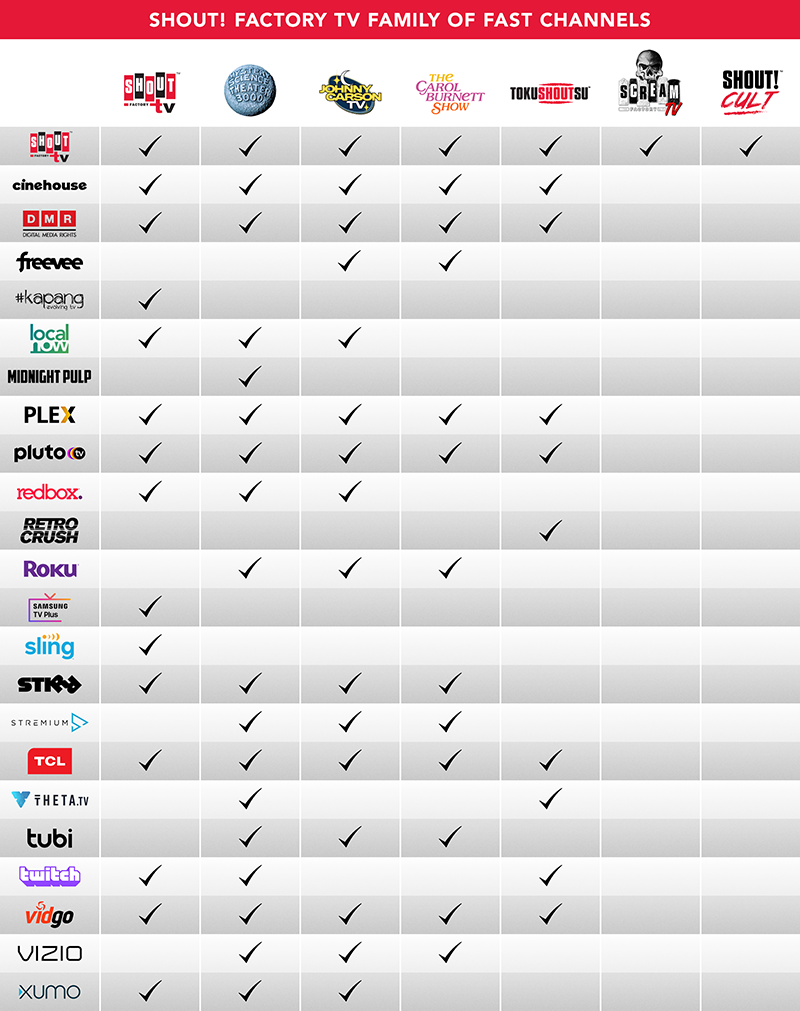 Watch the entire Shout! Factory TV library of TV and film, including our 24/7 linear channel livestreams on-demand for free, ad-supported:

Watch select programming on-demand for free, ad-supported:

Subscribe and watch on-demand, ad-free:

Watch our 24/7 linear channel livestreams for free:

Programming stunts. Watching your favorite movies and TV shows is more fun on Shout! Factory TV. We create a variety of themed programming stunts with new original content and interactive elements to enhance your viewing experience. Check out some of our recent events.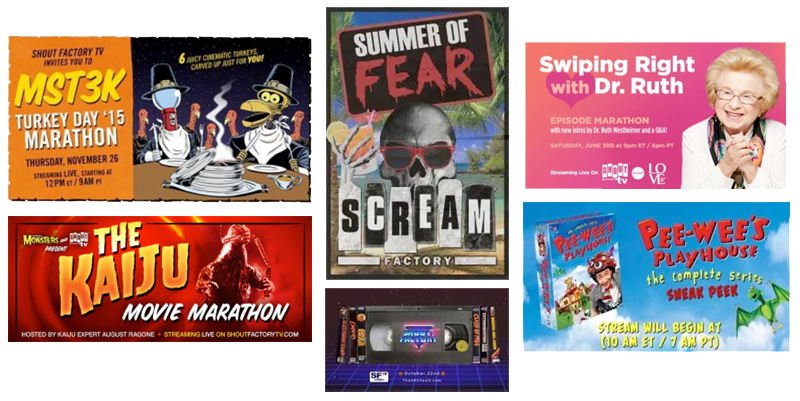 And the press has noticed: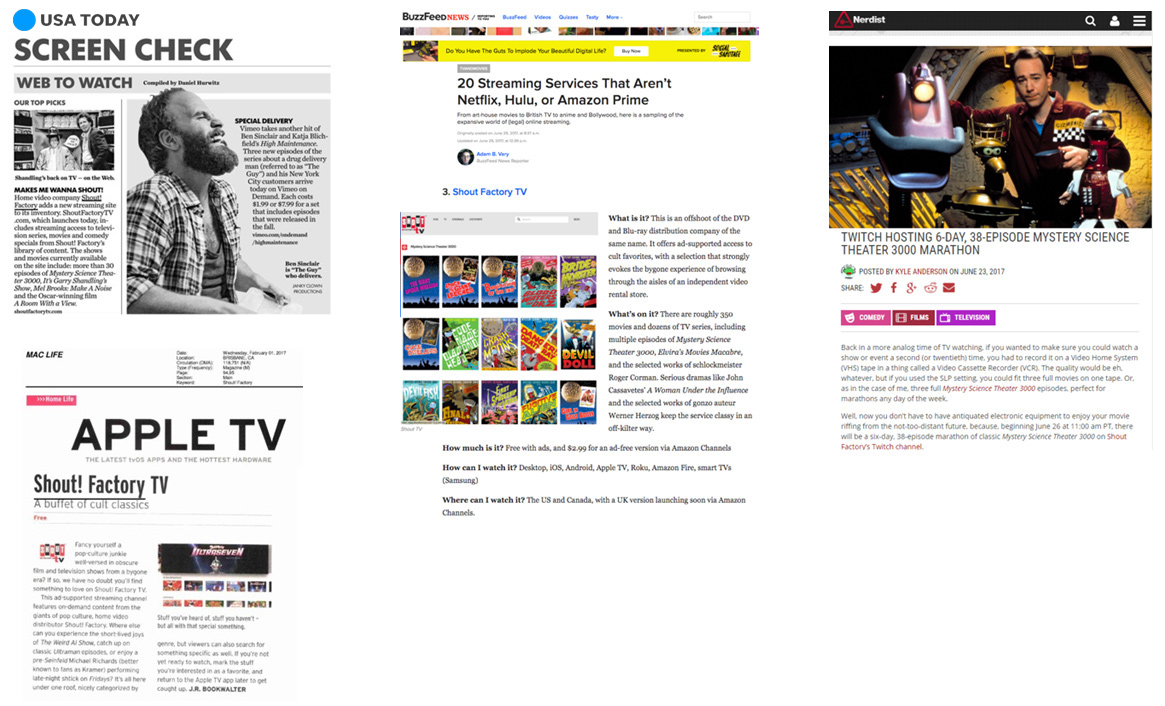 https://www.buzzfeed.com/adambvary/streaming-services-you-probably-didnt-know-existed
https://nerdist.com/twitch-mystery-science-theater-3000-marathon-mst3k
http://www.vulture.com/2015/02/your-new-streaming-source-for-classic-tv.html
https://www.usatoday.com/story/tech/2015/02/05/shout-factory-tv-streaming/22892247/
http://variety.com/2015/digital/news/shout-factory-launches-free-video-service-with-classic-tv-shows...